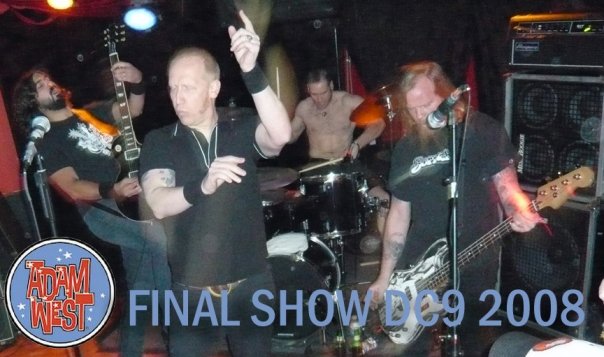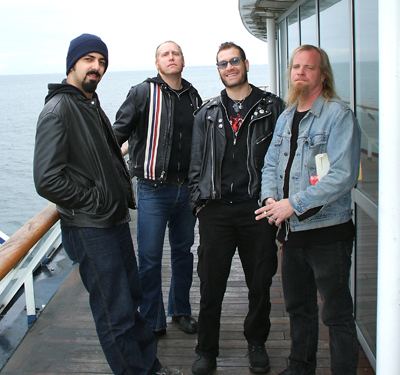 Click here for Print Hi-res or Web Low-res. Photo credit: Jörgi Liedl.



"Adam West burn diesel like Zeke, have signed the same deal with the devil as Lemmy, love the ladies like the Didjits, and buy their weed from Fu Manchu's dealer."

"This powerhouse group draws on the thick rock sound of stoner rock, the heavy sounds of hard-'60s psychedelic, and Misfits-style American punk, but no fear of guitar solos. This post-'60s, post-punk approach to hard rock yields a bounty in obscenity-laden, high-octane drag rock with street punk attitude and arena rock power."
--Tom Schulte, All Music Guide, February 2002

"Okay, I'm not going to mince words here. Adam West kicks ass. They play fast, guitar-driven, dead-on-target hard rock."
--Sam Spencer, Performance Update #24, Feb. 25, 1999

What's New?



(23 November 2008) ***PRESS RELEASE***

Adam West farewell...

It's been a few weeks now since ADAM WEST finished its farewell tour of Europe and played its final show in Washington DC. After almost 17 years, it's hard to say good-bye.

There are so many people to thank for all the support over the years that I can't even begin to name names. But my utter gratitude goes out to all of you.

But don't fret, boys and girls, there are still a few things on the horizon. Our record label People Like You Records is planning a VERY BEST OF compilation for release in 2009. There may also be a special collectors package as well. And, as usual, a couple other songs may pop up here and there.

In the meantime, I implore you to check out Steve's, Mario's, and Jim's other bands. They continue to rock in the war against the jive!

Borracho (www.myspace.com/borrachorocks)
Assrockers (www.myspace.com/assrockers)
Channel 43 (www.myspace.com/channel43)

Plus, I have a couple solo 7" singles planned for 2009 on Bootleg Booze Records and No Balls Records. You can't get rid of us!

So I leave you all with one last request: buy our latest (and last) album ESP: Extra Sexual Perception and dig it. We're very proud of this album.

Thank you, good night, farewell, and take care. There's only love between us...

Your favorite throat,

~Jake Starr

(6 September 2008) ***PRESS RELEASE UPDATE***

Adam West to Call it Quits at End of 2008

ADAM WEST, the incorrigible and indefatigable rock-n-roll band from Washington DC, has decided to call it quits at the end of 2008. With the imminent release of their final album ESP: Extra Sexual Perception on 26 September and a full European Farewell tour scheduled for October, they plan to go out on a high note for sure.

"I never expected this band to accomplish everything that it has," said lead singer and founder Jake Starr. "When I formed this band, I had the goal of playing a couple local shows and releasing one 7-inch single... that's it! After almost 17 years, this band has scaled and conquered heights I never imagined and I couldn't be prouder. I think ending on such a high note is the way to do it right. The fans deserve it and so do we as band members."

ADAM WEST's new (and final) album ESP: Extra Sexual Perception will be released on CD and colored vinyl LP on 26 September by their longtime European record label, People Like You Records. It contains 12 new original songs that should put a smile on every ADAM WEST fan's face and, most certainly, garner them some new fans. The video for the single "You're My Solar Flare" can be found online here on Quicktime format and Windows Media format. Along with this album release, there are four (count 'em, four!) 7-inch tour singles planned; and in keeping with the ADAM WEST tradition of record collector nightmares, all will be limited pressings on different colored vinyl with different sleeves. German-based record labels No Balls Records and Master Rock Records will be pressing the singles -- three singles and one single, respectively -- for the upcoming European Farewell tour in October.Tour single #1 will feature the songs "ESP: Extra Sexual Perception" and "My Love Is Non-Euclidean" (demo) which is exclusive to this single. The other three singles will be splits with fellow bands Assrockers, Borracho, and The Egyptian Gay Lovers.

The European Farewell tour, booked by Muttis Booking Büro, will be taking them all over continental Europe and Scandinavia. The final European show will occur on Saturday, 1 November, at the Wild at Heart club in Berlin, Germany. "One of our favorite places to play on the planet!" said Starr. The absolute final farewell show will occur on Saturday, 8 November, at the DC9 club in Washington DC and will feature opening bands The Shirks and The Villains. Tickets are on sale online now for the final DC show. This show is sure to sell out, so buy your tickets NOW!

And then? Well, bassist Steve will continue with his other musical projects, including his new band BORRACHO with guitarist Mario Trubiano. Mario will continue with his other band ASSROCKERS as well, and drummer Jim Sciubba will continue with his other bands CHANNEL 43 and 12-STEP REVENGE. Singer Jake Starr will be releasing a solo 7-inch single early next year on Bootleg Booze Records in Sweden, but has no plan to form another band: "I'll just jump up on stage with other bands and scream along to a cover song occasionally... whether I'm invited or not!"

And there you have it... after 34 7-inch singles, one 10-inch EP, six albums of original music, three compilation albums of non-album music, over 35 appearances on various compilation albums, several U.S. mini-tours, and eight full tours of Europe, it's over. What a legacy! And what a reason to be proud.

Press inquiries:
Nadine = nadine@peoplelikeyou.de
Tobbe Falarz = tobbe@peoplelikeyou.de
Jake Starr = jake@fandangorecs.com

Booking:
Simone at Muttis Booking = simone@muttis-booking.de
Muttis Booking Büro

Record Labels:
People Like You Records
No Balls Records
Master Rock Records
Bootleg Booze Records
---
1998, 1999, 2000, & 2001 of the
Washington Area Music Association Wammie Awards
for Best Hard Rock Group!
1998 & 2000 Winner for Best Hard Rock Vocalist!

Adam West is proud to be sponsored by Chenaski (serious rock star shirts!)


---







You're asshole #



to visit this site!

If you're tripping right now, click here!

The Washington, D.C. Flag, baby!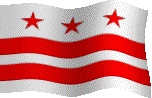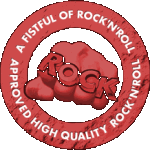 This entire site and all its contents © 1992-2021 Fandango Records/Jake Starr.
Photographs by many friends throughout the world.
Adam West logo designed by John J. Macia (Johnny Royale).
This site is maintained by Jake Starr.
Last update: 23 November 2008
---
HOME | MySpace Profile | Band Members | Bio | Gigs History | Reviews | Discography | Sound Samples | Merchandise | Hate Mail | Photo Gallery | Recording Sessions | Lyrics | Fandango Records | Cool Links | Contact Info | Guestbook